Concrete Water Troughs
McCall Concrete Products manufacture high quality concrete water troughs for the agricultural market. Our troughs are designed and manufactured with quality and ease of maintenance in mind. Our water troughs come in a large range of sizes which are listed below.

500 gallon


300 gallon


150 gallon


100 gallon


70 gallon


60 gallon


40 gallon


25 gallon


Portable feed blocks
The water troughs are animal proof and designed to allow water fitting to be connected during installation.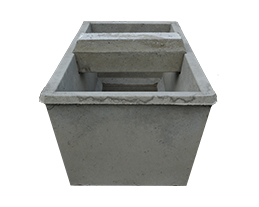 Contact Form:
If you wish to drop us a quick message about our concrete water troughs, simply fill out the contact form below and we will contact you as soon as possible.