About McCall Concrete Products
McCall Concrete was established in Rathvilly in Co. Carlow back in 1979. Our business and client base has grown since then and we are proud to have over thirty five years' experience in precast product industry. Our product range has also increased almost every year keeping in line with our customer's needs.
We have 4 experienced employees working in our plant. Our plant has state of the art equipment ensuring a quality product in terms of structure and finish. Our equipment includes a fully automated batching plant, vibrating tables, vibrating pokers, forklifts and gantry cranes.
All our aggregate and cement are sourced locally, boosting the local economy.
McCall Concrete Products deliver all around the south east including Carlow, Kildare, Laois, Wicklow and Wexford. We can deliver your orders straight to your doorstep. Depending on order size and delivery distance, the delivery can be free of charge.
We are currently on the Department of Agriculture, Food and Marine approved list for precast wall panels for use in cattle and sheep houses and we are also approved for fencing stakes.
If you have any product queries or if you are in need of an off standard precast unit, then give us a call on 059 91 61188 and we would be only too happy to help deal with your query.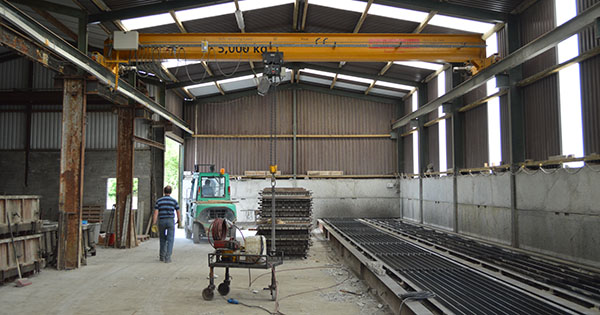 Contact Form:
If you have any query about any of our products, simply fill out the contact form below and we will contact you as soon as possible.