Tilt Up Construction
McCall Concrete Products are now using tilt up construction here in Ireland. Tilt up construction can be used in the construction of industrial, commercial and agricultural buildings. The Tilt up process consists of the building's walls which are poured into formwork on the construction site to form concrete panels. These precast concrete panels are then raised into position around the building's perimeter forming the exterior walls. Because the concrete tilt-up panels are formed directly on the construction site, no transportation of panels is required. This has a major benefit in the design phase as the size of the panels is limited only by the dimensions and shape of the building and not by any transportation restrictions in terms of maximum sizes and weights.
Tilt-up construction has a number of advantages and benefits over other forms of precast construction including:
Faster method of construction in terms of speed of erection.
Safety & Construction cost benefits.
Durability.
Architectural aesthetics – Patterns or texture can easily be added to the face of tilt-up panels.
No transport costs or restrictions as panels are formed on site.
Ideal for security purposes.
Tilt-up construction has a huge cost benefit over using steelwork to in the construction phrase. The larger the building unit is the more advantageous tilt-up construction becomes as opposed to using steelwork.
Tilt-up construction is the ideal method of construction for all scales of jobs ranging from small agricultural units, workshops, storage units to large scale commercial units.
For further information on tilt-up construction or if you have a building that would benefit from being built in the tilt-up process then contact McCall Concrete Products on 059 91 61188 and we will be only too happy to help with any query that you may have.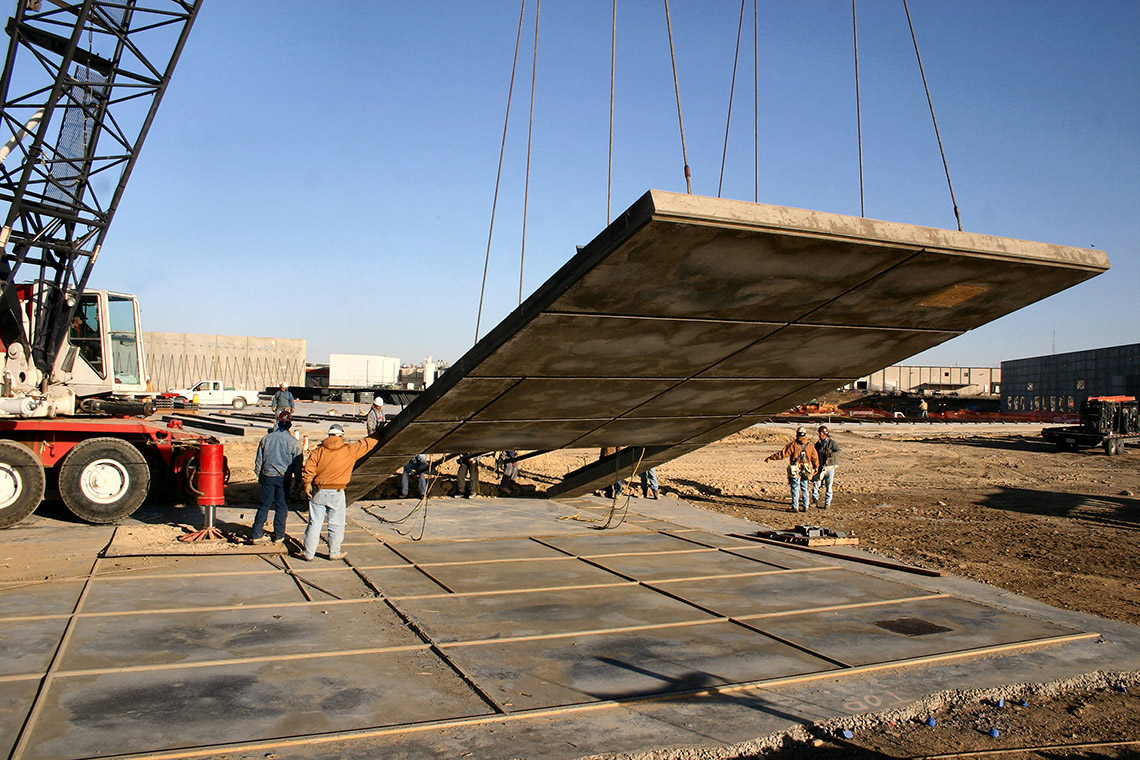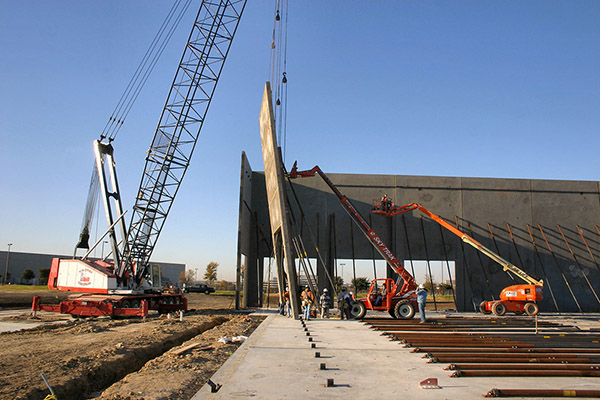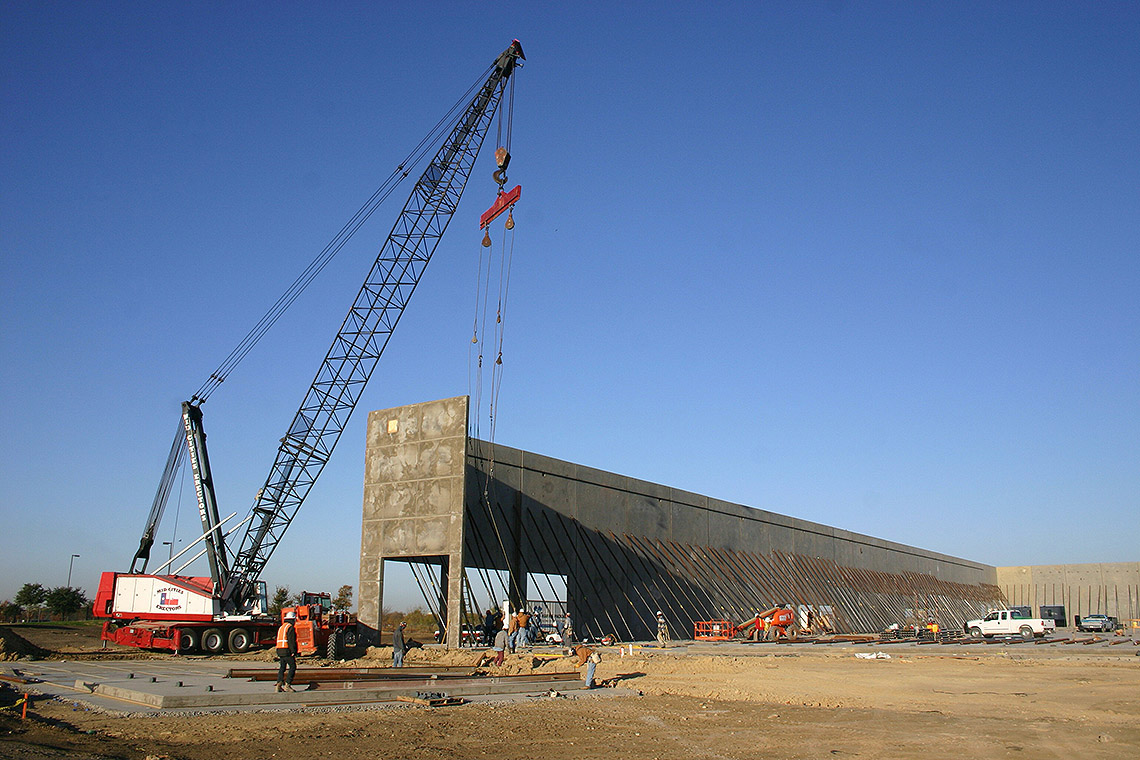 Contact Form:
If you wish to drop us a quick message about our Tilt up construction, simply fill out the contact form below and we will contact you as soon as possible.